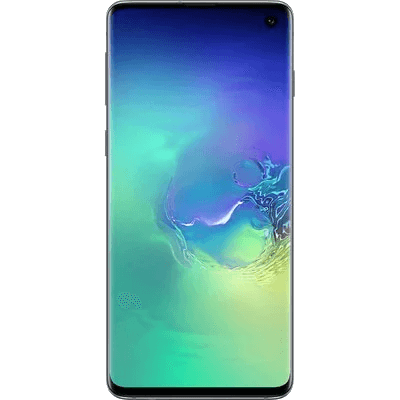 Refurbished Samsung Galaxy S10 Plus | ur.co.uk
Purchase a refurbished Samsung Galaxy S10 Plus from ur and snap stunning photos with its outstanding front and rear cameras. Plus, with up to 1TB of storage and 12GB of RAM, you can keep as many photographs and 4K videos as you like.
Shop our range of refurbished Samsung phones and join the Circle today.
What to expect from the Samsung Galaxy S10 Plus
The Samsung S10 Plus is one of Samsung's most powerful smartphones, with a long list of impressive features.
The S10 Plus's amazing design offers customers an immersive screen experience, abundant storage, and ultimate image adaptability with not two, not three, not even four, but five cameras in all, making it a photographer's and social media lover's dream!
The Galaxy S10 Plus has a 6.4-inch display with a large screen-to-body ratio of 93.1%. The S10 Plus is without a doubt one of the most attractive phones on the market, with pixels reaching all the way from the top to the bottom and overflowing out over the curved borders.
Did we mention that the refurbished Samsung S10 Plus also features Wireless Power Share, allowing you to share battery life with your friends? The Qi charging mat on the rear of the S10 is as innovative as it is entertaining.
Why choose ur for your next Samsung smartphone?
Join us in our effort to protect the environment. Become a part of the ur Circle.
For a fraction of the RRP, get your hands on a dazzling, like-new refurbished Samsung S10 Plus. You'll save some money and, more importantly, you'll be supporting others in the effort to save the earth if you buy a ur phone - who can disagree with that?
Our phones go through a rigorous 90-point inspection process to verify that they are fully functional and ready to be utilised by their new owners. Furthermore, our experienced refurbishers are unrivalled in the industry; each and every device is meticulously restored to like-new condition.
Now is the time to shop for your better-than-new unlocked Galaxy smartphone. Find the cheapest deal on the Samsung S10 Plus 128GB and additional storage sizes, such as 512GB, 256GB and 1TB, right now.
You will not be disappointed joining the Circle.
Join the ur Circle today - you'll never need to buy new again.
Stay in the loop
Once you're in the loop you won't want to leave.
Be part of our Circle for exclusive offers and discounts.