It happens to the best of us - you've got a huge crack in your mobile phone after accidentally dropping it and DESPERATELY need a new one. Maybe it dropped out of your back pocket into the loo or - scrap that - maybe you just don't want to pay an arm and a leg for your new iPhone XS. No matter what brought you here, we've got the goods. 
Here at ur, we are super environmentally conscious and just as passionate about gadgets and our customers. All of this combined makes for a 10/10 service and wide range of impeccably restored iPhones - you just won't get this quality anywhere else. 
Join us in our mission to save the planet one phone at a time. 
If you're looking to avoid creating additional e-waste and CO2 emissions, buy a recycled phone from us - you and your wallet will feel better for it. By joining our Circle, you will find a wide range of iPhones that are extremely competitively priced and refurbished to perfection. 
Find your (like) brand new unlocked Apple iPhone XS for a fraction of the original price here at ur today - you won't be disappointed.
What makes refurbished iPhones by ur so superior?
We don't just sell any old iPhone, we sell ur iPhone - one that'll keep you in touch with the latest features and Apple updates before you're ready to pass it back to us again for your upgrade. We refurbish devices the way they deserve to be, with care and precision, as well as top-quality parts used at every stage. We give them a new lease of life, so you can get a great phone at a great price.
After over 12 years of connecting customers to the tech that they love, our engineers are dab hands at masterfully restoring recycled devices back to pristine condition.
Are refurb phones checked over and tested?
Absolutely. In fact, our testing is so rigorous that our series of checks stretch 90 times over. Refurbishment is a craft, it should never be rushed. We never let a low-grade phone leave our building, ensuring all handsets meet high standards and work as they would if they were brand new. 
Do we offer a warranty for complete peace of mind?
Sure we do. All our refurb phones come with a 12-month warranty that protects you from damage caused under no fault of your own. Our tech specialists will deal with faults and repairs promptly.
Can we buy your phone back after 12 months?
100% yes. As part of our circular economy, we want to see your phones come back to us after 12 months of use. It is our commitment to keep devices in our Circle, so we can continue to focus on recycling. Rather than create more e-waste by directing your mobile to a landfill site, send it to us!
Every reason why you should choose an unlocked iPhone XS
The iPhone XS is a powerful device and, at 5.8 inches, is perfect for those seeking a smaller design than Apple's later models - for example, the larger iPhone 12. Everything from its stunning display to its high-quality camera system makes this phone desirable. This model incorporates Apple's A12 Bionic chip, which maximises performance and enhances the processing speed and efficiency. 
If you're looking for a smartphone that can be used for various purposes, look no further.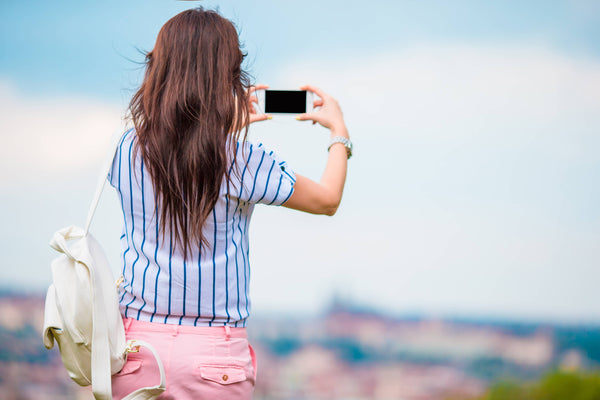 Take sharp photos with the 12-megapixel dual camera 
In the age of the selfie and influencer era, it's no wonder that Apple have invested heavily in improving their camera technology year upon year. The iPhone XS features almost identical hardware to the iPhone X, except the iPhone XS's camera boasts sharper and more advanced specifications. 
The iPhone XS's dual rear cameras let you achieve greater depth of field. The wide-angle lens on one camera is different from the telephoto lens on the other. They work in conjunction to provide Dual Optical Image Stabilisation (Dual OIS), for sharper and clearer images. Capture quality-rich, wide-angle photos and HD portrait mode photos - the possibilities for creativity are endless. 
Your title
Impressive battery life
There's nothing more inconvenient than a phone that barely lasts the day. This device will provide you with around 14 hours of battery life from a single charge. Apple have also integrated wireless charging technology for this model, meaning users can top up their battery throughout the day with a wireless charger. 
Vivid displays
The iPhone XS comes with a 5.8 inch screen and an edge-to-edge OLED Super Retina HD display. Not shabby at all display-wise, with a resolution of 2436 x 1125 pixels, you'll find your screen colours and details maximised for an immersive user experience. In fact, Apple claims that the iPhone XS boasts the clearest and brightest display to ever grace an iPhone. Because of this, you can expect to reap the benefits of captivating technology.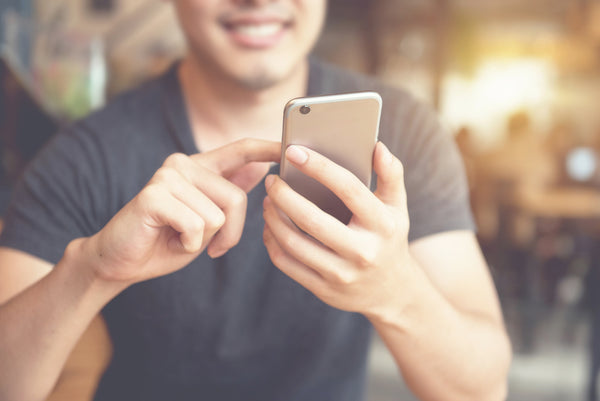 Ready to join the Circle? Bag your iPhone XS today!
Here at ur, we ensure the choices we give our customers are as diverse as the many requirements they may have. Choose from an array of iPhone XS colours, including gold, silver and space grey. Need a phone with a bigger storage capacity? No problem. Select from either a 64GB or 512GB refurbished iPhone XS - ur spoiled for choice when you shop with us.
If you're looking to shop around, you'll also find an array of other iPhone models in excellent condition across our site. From the iPhone XR to the iPhone 8, we take care to stock as many models as possible to give you the choice you deserve.
Start saving pennies and the planet now - ur journey as part of our Circle starts here.
Join the ur Circle today - you'll never need to buy new again.
Stay in the loop
Once you're in the loop you won't want to leave.
Be part of our Circle for exclusive offers and discounts.