Buy a iPhone X Refurbished by UR.co.uk
Finding a decent mobile phone doesn't need to be expensive. If your heart is set on the iPhone X, but you don't have the money for a brand new one, then you're in luck. 
Enjoy your like-new Apple iPhone X and be covered with a 15-month warranty. Our pre-owned phones are carefully restored to manufacturer standards and full working order. With a dedicated team of phone specialists, combined with a passion for craftsmanship and innovation, you can buy with confidence at ur.
Plus, whether you're looking at the iPhone X 64GB refurbished or the iPhone X 128GB refurbished, you'll find an incredibly diverse selection with at least 80% battery health to help you on your way.
Why should you choose an unlocked iPhone X refurbished by ur?
Never settle for anything less than the best. We go above and beyond to provide our customers with quality refurbished iPhones that are visually, structurally, and electronically restored to as close as their original state as possible. It is because of our commitment to providing stunning products and exceptional customer service that all aspects of the restoration, selling, packaging and shipping process are impeccable. 
What makes our services and products stand out?
Extended warranty: By shopping with us, you'll get more than the standard 12-month warranty because we know that you want peace of mind as well as smartphone luxury.
Price match guarantee: Our price match guarantee is a shining example of our commitment to offering an unparalleled customer experience; we won't be beaten on price. 
Free bundle of accessories: We give you plenty more reasons to love your phone, from a free 100% compostable case to a premium glass screen protector - plus a USB lightning cable with a branded charger. All of this equates to £45 worth of products - completely free of charge!
30-day timescale to fall in love: It's important to us that you love your phone. Therefore, should you decide that the phone you receive doesn't tickle your fancy, you'll receive a 30-day grace period to return the device back to us. 
Unrivalled trade initiative: In order to keep preloved devices in circulation, we offer the best possible price for your old mobile. After 12 months, you'll be offered a set cost for your phone. Sell it back to us, we'll restore it back to glory whilst you choose an upgraded model!
For a cost-effective mobile device that won't let you down, choose ur. 
What's the Difference Between Refurbished iPhone and Brand New One?
So, how do our refurbished Apple phones hold up to their brand new counterparts? Our 90-point quality check ensures they're fully functional and in an as-new condition. With an option of three grading categories depending on your budget and requirements, you'll get a restored phone without compromise. We're confident you won't be able to tell the difference! 
Aside from functionality, the device's cosmetic condition is the only thing that sets the two standards apart. And even then, most of our phones are only slightly flawed on the body of the handset - all phones must meet a high standard to join the Approved Used Circle. 

If you're ready to jump into our circle of recycled devices, explore our wide range of iPhones today.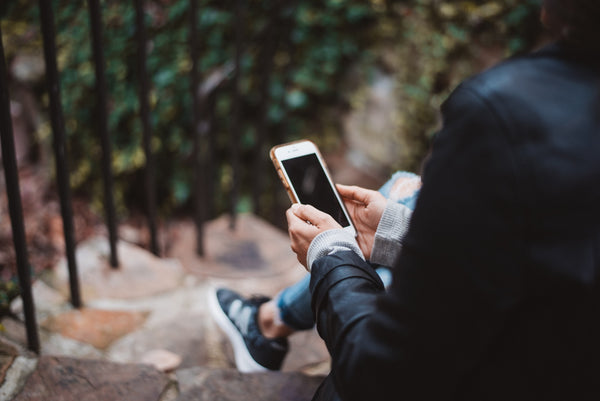 The Impressive Features of the Luxury iPhone X
The iPhone X was introduced by Apple as a high-tech alternative to the iPhone 8 and iPhone 8 Plus, which were announced during the same year. Since then, this feature-rich phone model has been like gold dust to mobile phone enthusiasts. 
Discover the impressive new features of iPhone X. From its professional-quality camera to Face ID and a new way to experience augmented reality, iPhone X makes you feel infinite. With an all-glass design, this stunning device is water and dust resistant and boasts a Retina HD Display that glorifies the vibrancy of every picture and video.
Super retina display 
Apple has created a truly immersive handset that enables users to get the most out of their iPhone. Boasting an insane resolution and edge-to-edge screen, this was the first iPhone model to feature an OLED display, making it a pioneer in advanced visual technology. With a screen size measuring 5.8 inches, this phone provides users with the sharpest display possible - ideal for those that wish to stream videos or games on their mobile! 
Convenient wireless charging
The iPhone X is one of the first Apple phones to incorporate wireless charging technology, enabling users to charge on the go. This leads to better phone availability throughout the day, as well as boosted mobility. Perfect for long commutes, now you can let your phone charge, grab it, and go.
Impeccable camera quality
Capturing stunning HD photos has never been more simple yet effective. There are two rear cameras on this model. One is a 12MP wide-angle camera with 10x digital zoom and support for face detection, and the other has a high dynamic range - capable of capturing 4K video.
What's more, the Portrait lighting creates the illusion of studio lighting, enhancing the facial features to optimise the quality of images. If you're looking for a compact device with unrivalled image-taking capabilities, this one's for you!
Get a Refurbished Phone From Us Today
Join the ur Circle today - you'll never need to buy new again.
Stay in the loop
Once you're in the loop you won't want to leave.
Be part of our Circle for exclusive offers and discounts.