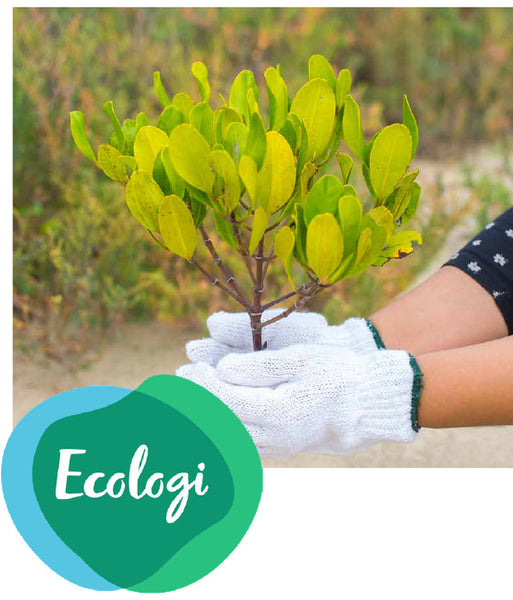 We know the world's resources aren't endless. That's why we re-source. To us, charging change in the world means more than recycling and reconditioning technology. It's about leaving your mark, and our mark.

We're on a mission to become a carbon positive phone business by offsetting the carbon emissions of every phone purchase made on our site. Every time you buy a ur phone, we'll plant a tree and when you return it, we'll plant two more.

A living, breathing tree, whose unassuming powers contribute to the health of our planet and a whole host of sustainability projects too. Now that's a pretty big deal.

What's more, all our packaging is 100% biodegradable and you'll receive a free 100% compostable eco-case to help you love your phone that little bit more.

So just when you thought you were only buying a phone, you're doing your bit to save the planet too. That's what we call good Karma. Love it. Use it. Return it.
The restoration of trees remains
among the most effective strategies
for climate change mitigation.
Science Magazine
Pulling the plug on e-waste
In the UK alone, we throw away 1.45 million tonnes of electronic waste each year, enough to fill Wembley Stadium more than six times over. That sort of volume sounds staggering, but when you consider over 120 million mobile phones are purchased worldwide a month and only 17.4% of all e-waste is recycled – you start to understand the bigger picture. So when you re-home a ur phone, you are doing your bit to chip away at the e-waste destined for landfill.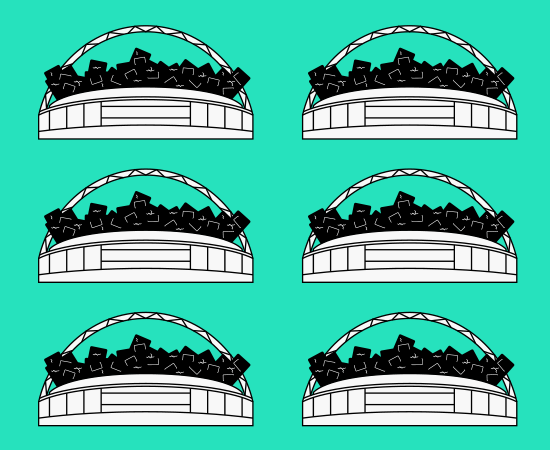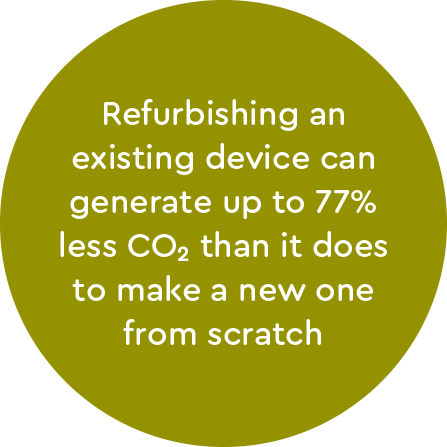 Charging change in CO2
Manufacturing new devices is a costly business not only for you but for the environment too. In fact, CO2 produced by the manufacture of smartphones is predicted to account for 14% of all CO2 emissions by 2040. But the process involved in refurbishing an existing device can generate up to 77% less CO2 than it does to make a new one from scratch. And that's not where we stop. We pay to plant trees for every ur purchase and trade in, and fund a whole host of sustainability projects too. These leafy do-gooders help take more CO2 out of the atmosphere making our pledge an even greener one, whilst you watch your forest grow.