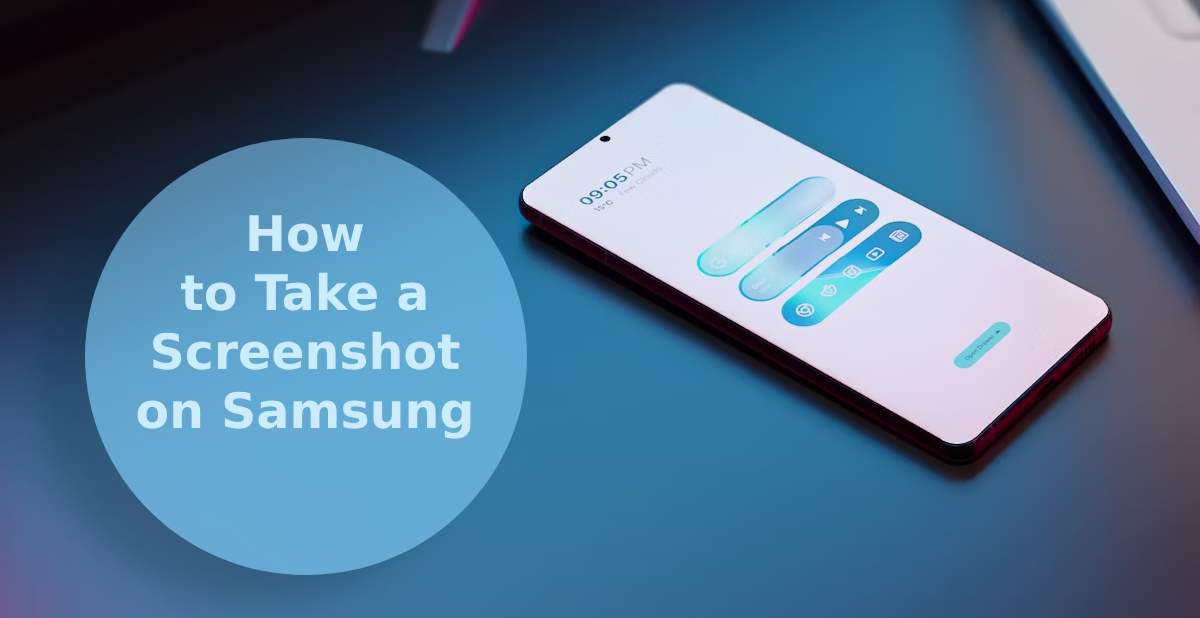 How to Take a Screenshot on Samsung: The 2023 Snap Guide
Want to capture something golden on your Samsung screen?
Well, you'll be good to go with a quick palm swipe, or a press of the volume and power buttons.
But wait, there's more to it! Intrigued?
Scroll down, and let's unravel the tapestry of screenshotting on your Samsung device.
Oh! And is your Samsung device near its renewal date? Well, go ahead and bookmark our refurbished Galaxy phones for your future viewing. Snag a deal and keep on screenshotting with ease.
Key Takeaways
Multiple ways to screenshot: palm swipe or button press, take your pick!
Edit like a pro: Options to spice up your screenshots right on your Samsung device.
'Hey, Bixby!': Screenshot without touch - the wonders of Samsung phones.
The Importance of Screenshots in Today's World
Screenshots are like digital mementoes. They're that 21st-century scrapbook where you save articles, memes, or even an e-ticket for future reference.
And, that's not all.
Screenshots allow you to share info instantly. Using them, you can effortlessly capture tantalising bits of information and whisk them into your group chats without breaking a sweat.
Plus, they're your virtual notepad. Forget post-its or diaries; screenshot it and save it in your gallery app.
What a handy little feature.
Screen Capture on Samsung vs Other Brands
Samsung isn't your regular Android device. It has something unique: advanced features like palm swipe and smart capture. Let's compare that to other devices, shall we?
On iPhones, for instance, you're mostly stuck with the old "press-the-buttons" method. Yes, it works, but it doesn't come close to the screenshot toolbar on Samsung devices.
With Samsung's smart select panel, you can even draw around the part you want to capture. How cool is that?
And then we have the Google Pixels. Sure, they're nifty Android phones with solid screenshotting features, but Samsung Galaxy phones are still above the rest with their edge panel feature.
Swipe, tap, and voila—you have options for not just screenshots but also for screen recording and even creating GIFs!
Don't merely take our word for it—why not explore for yourself? Browse our curated selection of refurbished iPhones and Google Pixel phones to discover yourself.
Multiple Ways to Screenshot on a Samsung
Quick and Classic: Taking Screenshots through The Button Press
Ah, the oldie but goodie— simply hit those buttons together. To do this, just:
Simultaneously press and hold both the power and volume down buttons.
Hold them for a moment until your Samsung phone signals a screenshot is captured via a screen flash and an audible cue.

Tap save, and you're done!



Note: The same can also be done by pressing both the home and power button at the same time.
Either way, your screenshot will automatically save to your photos app for future reference.
Slick Moves: Palm Swipe to Capture
If you're flashy, Samsung has just the feature for you: palm swipe to capture.
First, navigate to the screen you're itching to capture.
Rest the edge of your hand on your Samsung device's screen, with your pinkie finger skimming the phone's side.
Glide your hand across the screen, from right to left or left to right.

Watch for the flash and listen for the audible cue, tipping you off that your screenshot is in the bag.



All done! Your screenshot is now all saved ready to be sent or edited in the photos app.
The Powerhouse: Smart Select Panel
But what steals the show is the Smart Select Panel. To unlock this, follow these simple steps:
First, unsheathe your S Pen to summon the Air command menu.
Hit Smart Select on the menu.
Choose your shape weapon of choice from the toolbar—Rectangle, Lasso, or Oval.

Drag those corners to frame the piece of screen you want to immortalise. Hit Done.



Want to stash your screenshot away? Tap that downward-pointing arrow to whisk the image into your Samsung Galaxy's Gallery app.
This option doesn't just let you take a screenshot; it opens the door to instant editing. Add doodles, highlight text, or even create GIFs.
Good to Know: While discussing screen manoeuvres, did you know you can rotate the screen on an iPhone? Check out our guide on how to rotate the screen on an iPhone now.
Hey Bixby, Capture My Screen!
Yep, you heard that right. Your Samsung phone's not just smart, it's voice-activated-screen-capturing smart.
Say "Hey Bixby" or "Hey Google," and capture what you're viewing without you working anything more than your vocal cords.
Just enable Bixby or Google Assistant, say, "Take a screenshot," and let your little friend do all the work.
Advanced Samsung Screenshot Features
The Scroll Capture Way on Your Samsung and Samsung Galaxy Device
You're on a page longer than a receipt and want to capture the entire thing? Cue in the scroll capture button.
After you've taken your initial screenshot using any of the methods we've talked about, hit the scroll capture button on the screenshot toolbar that pops up.
The screen will scroll automatically, stitching together a screenshot long enough to cover an entire page.
To perfect this technique, you can pause and resume to get the exact capture you desire. It's like a rolling camera, but for screenshots!
A few seconds will master this feature, and you'll be capturing entire page content like a professional.
Speaking of mastering features, if you're juggling both Samsung and Apple devices, check out our nifty guide on how to show battery percentage on iPhone 13. It's a gem, trust me!
Final Thoughts: How to Take a Screenshot on Samsung
Samsung Galaxy devices are not mere phones; they're your digital sidekicks, packed to the brim with versatility.
From the basic, foolproof methods like pressing power and volume down buttons, to sophisticated feats using Smart Capture and the edge panel, capturing your screen on a Samsung device can be as straightforward or as elaborate as you choose.
And while you're at it, don't forget that UR.co.uk offers certified refurbished Samsung phones complete with a 90-point check, a 12-month warranty, and our promise to plant a tree with every purchase.
Now, explore! And tailor your screenshotting game to fit your needs and whims.