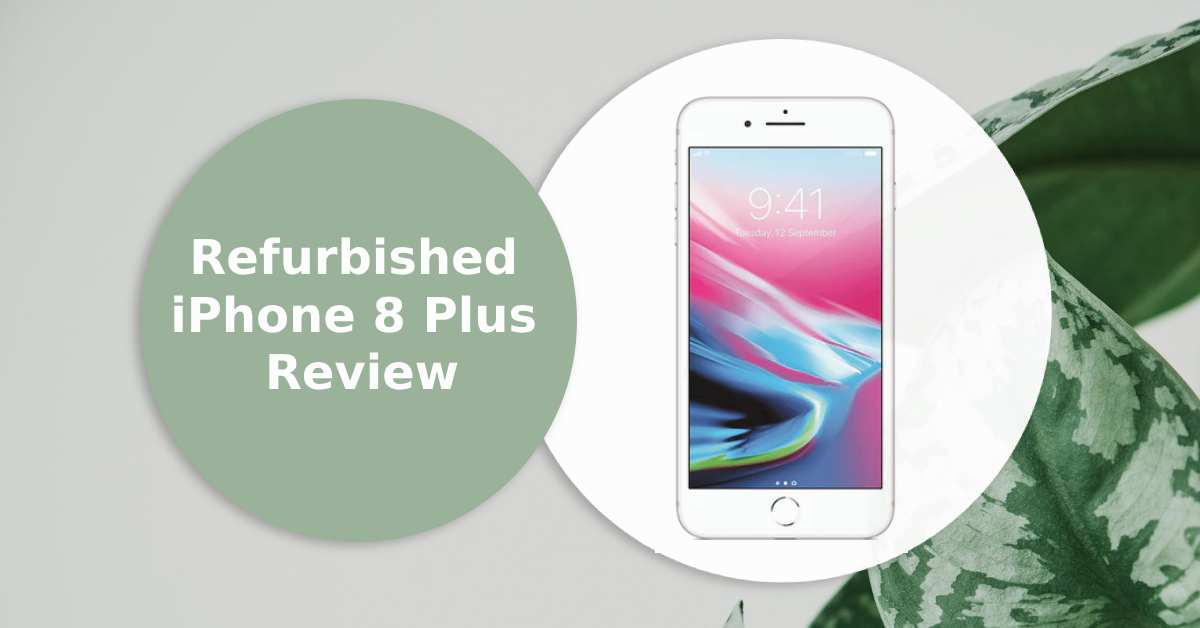 Eco-conscious Tech: A Refurbished iPhone 8 Plus Review
In an age where smartphones get updated faster than anything, the iPhone 8 Plus holds its own, defying obsolescence like a fine wine that gets better with time.
If you seek robust performance and aesthetic versatility without draining your wallet, the iPhone 8 Plus remains a compelling option.
Continue reading for an in-depth look at the refurbished iPhone 8 Plus.
Hungry for more choices? Swing by our collection of refurbished iPhones to discover your perfect tech match. From contemporary marvels to enduring classics, we've got it all.
Key Takeaways:
Robust features give the iPhone 8 Plus enduring relevance.




A refurbished iPhone 8 Plus promises exceptional value.



Keep those worries at bay and choose your refurbished iPhone Plus 8 condition yourself.
A Closer Look at the Refurbished iPhone 8 Plus Specs
Stepping into the nuts and bolts, it's evident that the iPhone 8 Plus refurbished isn't riding on nostalgia alone.
No, it's got the muscle and memory to flex in today's digital gym.
So, whether you go for a fresh-out-the-box unit or choose a carefully restored option from UR, rest assured the specs won't change. 
Here's why this device still packs a punch.
Display: 5.5-inch Retina IPS LCD, 1080 x 1920 resolution, 401 ppi density




Dimensions: 6.24 inches in height, 3.07 inches in width, 0.30 inches in depth




Storage: Options for everyone with our iPhone 8 Plus 64GB refurbished and iPhone 8 Plus 256GB refurbished phones.




Processor: A11 Bionic Chip




RAM: 3GB




Battery Life: Li-Ion 2691 mAh—non-removable, mind you—with a robust 21 hours of talk time and up to 13 hours for surfing the web. 




This nifty device also supports wireless charging, so you can forget the pain of wires next time this handset runs out of juice.



What does all this mean to you? 
Well, the iPhone 8 Plus is a robust option for those who seek reliability without sacrificing modern-day essentials.
But what's even better, a refurbished version from UR means not only cost-savings but also an assurance that the device's specs are as uncompromising as they were on day one.
So yes, the iPhone 8 Plus endures, refusing to bow out of the tech scene.
Why the iPhone 8 Plus Camera
All right, let's dig deep into a prime reason the iPhone 8 Plus continues to dazzle: the phenomenal camera system. 
Forget about basic point-and-shoot capabilities; we're talking about a dual 12-megapixel setup that elevates your photography from the realm of the ordinary to something genuinely eye-catching.
The rear camera system pairs a 12MP wide-angle main sensor with an equally powerful 12MP telephoto lens. 
These two combine forces to offer a smorgasbord of artistic potential—capturing sweeping landscapes and zooming into the minute details of a subject, effortlessly.
But let's not overlook the 7MP front-facing camera, a juggernaut in its own right. 
With the capability to shoot in 1080p HD, it not only offers crisp selfies but also keeps dynamic range and colour accuracy on point.
To sum it up, the iPhone 8 Plus camera is far from an accessory; it's more like the heart and soul of your mobile device.
From Portrait mode to the front-facing powerhouse, each camera feature is a stepping stone to picture-perfect moments, whether you're holding a brand-new device or one meticulously refurbished by UR.
iPhone 8 Plus Camera Features
Let's go beyond the lenses and pixels and dive into the nitty-gritty features that amp up the iPhone 8 Plus camera. 
These hidden gems offer subtle but striking ways to upgrade your photo game.
One of the underrated wonders of this camera is its quad-LED True Tone flash, designed to turn murky, low-lit settings into professional-grade shots.
It marries a slow shutter speed with a strobe pulse, bringing a radiant glow to the foreground while keeping the background exquisitely lit.
Say goodbye to the horror of flash-lit ghost faces and cavernous backgrounds; the iPhone 8 Plus knows better.
and another trick up its sleeve? Time-lapse video stabilisation.
Get those dreamy, fast-forwarded videos without a wobble or a shake, capturing everything from fast-paced cityscapes to sleepy sunsets with cinematic grace.
Oh, and for those spur-of-the-moment pics, fret not! 
The phone packs auto image stabilisation, making blurry, haphazard shots a thing of the past.
Extra Features of the iPhone 8 Plus
You might be thinking the iPhone 8 Plus is all about its gutsy camera and snappy performance. 
Well, you're in for a treat because it's got a little something extra for you, too.
The cherry on top? True Tone Display.
Imagine a display that tailors itself to your surroundings, subtly adjusting its colour temperature and intensity to match the ambient light. 
Whether you're in the cosy corner of a dimly lit café or under the harsh fluorescent lights of an office, the screen mimics paper-like readability and keeps eye strain at bay.
End of the day, the iPhone 8 Plus is more than the sum of its parts.
It's a tech chameleon, adapting to you and your environment.
The Unbeatable Worth of a Refurbished Apple iPhone 8
Now that we've dived deep into the iPhone 8 Plus, it's time to address the elephant in the room—why you might consider going the refurbished route.
Brace yourselves, because the perks are too good to ignore.
The Benefits of Shopping at UR.co.uk
Here at UR, we don't just slap a "refurbished" label on a phone and call it a day.
Every device passing through our UK-based workshops undergoes a 90-point PhoneCheck, overseen by expert engineers scoring to the industry's strictest diagnostic criteria.
So, whether your device is brand new or refurbished, these premium features aren't going anywhere.
And the best part? 
You can choose the condition of the device yourself from our range of options:
Good showing light but visible scratches 




Excellent for devices with scratches that aren't visible beyond 30cm away.




Premium for phones that look practically brand new. 



It's a nifty way of getting all the specs of a brand-new phone minus the hefty price.
Environmentally Sustainable
But let's pivot for a moment to talk about the environment.
Choosing a refurbished phone isn't just good for your wallet; it's a win for Mother Earth.
Refurbished phones extend the lifecycle of electronic devices and reduce e-waste.
So, instead of contributing to the towering mountains of discarded tech, you're helping to break the cycle.
But, if you're still on the fence, hop on over to our blog to read a detailed refurbished iPhone 8 review or snag some killer refurbished iPhone 14 Plus deals. Dive deep and make your decision a well-informed one!
Final Thoughts
So there we have it—the iPhone 8 Plus is a pocket dynamo with specs and features that give even the latest smartphones a run for their money. 
When refurbished, this gadget is undeniably a gem, balancing power and elegance with ethical consumption.
Plus, add UR's 12 months FREE insurance into the mix after buying a device from us, and it's practically a no-brainer.
Life's too short for second-guessing.
Grab your iPhone 8 Plus from UR and give yourself—and the planet—a well-deserved upgrade.