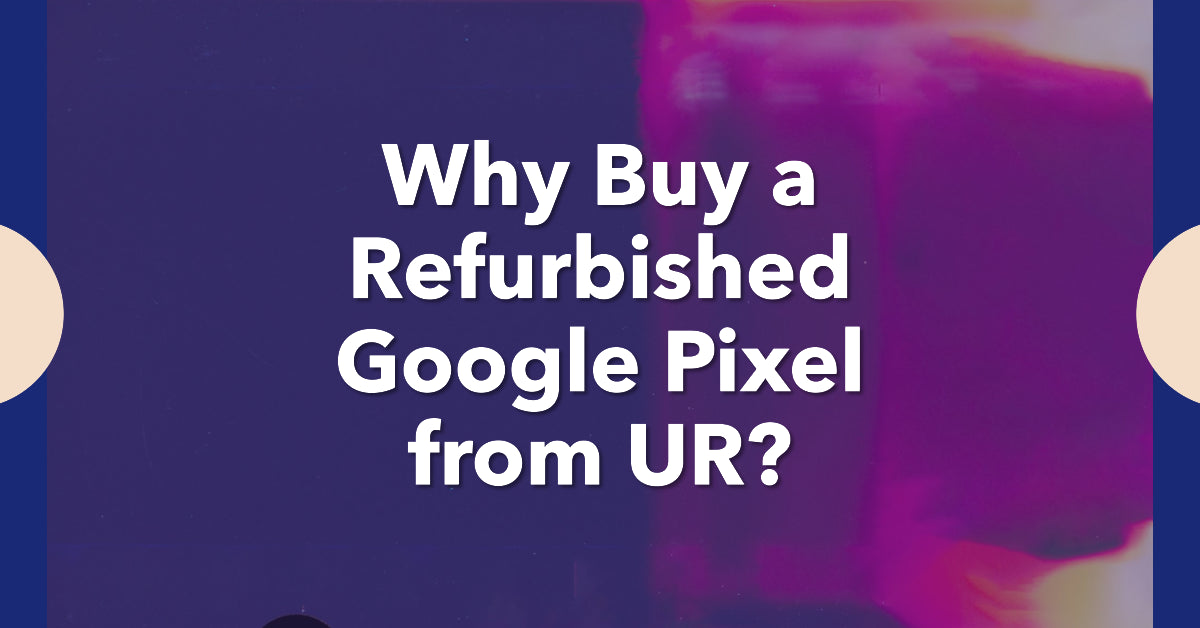 Why Buy A Refurbished Google Pixel from UR? - Satisfaction Guaranteed!
The New Age of Smart Technology: Google Pixel Unveiled!
An Exploration into Quality: UR's Certified Refurbished Collection
Unpacking the Box: What's Inside?
FAQs: Clearing the Fog
Buying Google Devices From UR: Making a Wise Choice
The Google Pixel Experience: Innovation and Intelligence
Artificial Intelligence at Your Fingertips
Incredible Camera Quality
Regular Updates
Stay ahead of the game with frequent updates straight from Google. Your Pixel will always be up-to-date with the latest Android technology. You'll never miss a beat
UR's Commitment to Sustainability
Environmentally Friendly Choices
Quality Assurance with UR's PhoneCheck-Certified Devices
Comprehensive Testing
Transparent Grading System
Extra Perks of Buying from UR
From the moment you choose a Google Pixel from our extensive collection, you'll notice the UR difference.
What's in the Box?
Hassle-Free Returns
Choose Your Perfect Google Pixel: A Model for Every Need
Google Pixel 6 Pro: The Ultimate Experience
Google Pixel 5: Balanced Excellence
Google Pixel 4a: Value for Money
UR's Exceptional Warranty and Insurance
Why UR? Your Trusted Partner for Refurbished Devices
Summary: Your Ideal Google Pixel Awaits at UR