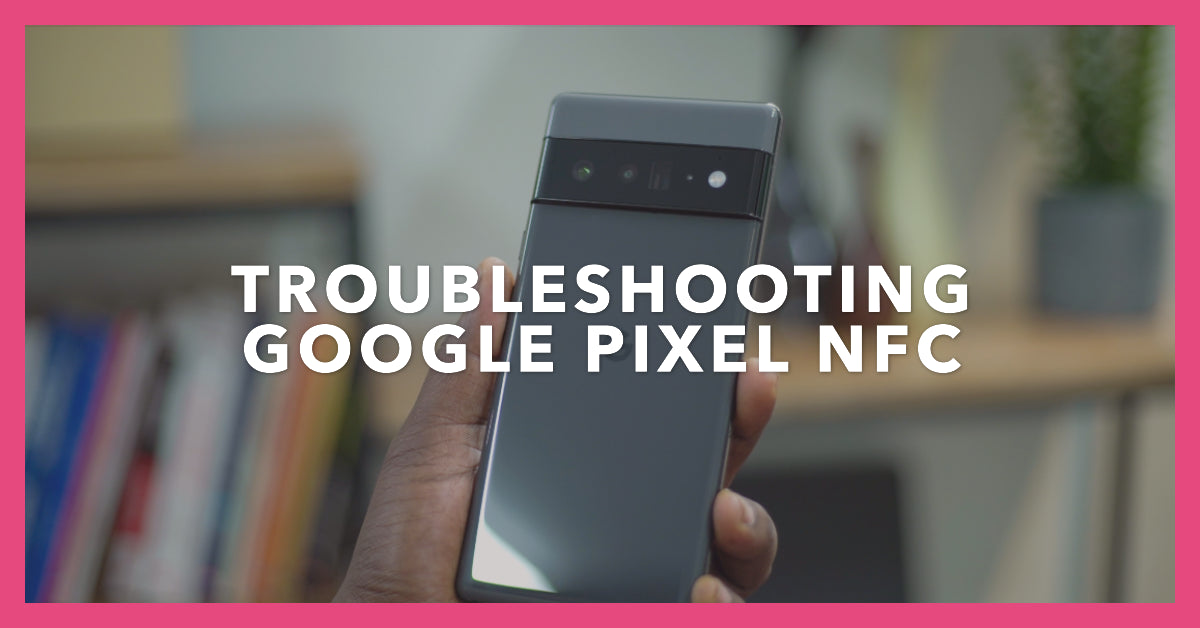 Google Pixel NFC Not Working? - Quick Fixes for Contactless Woes
Oh no, your Google Pixel's NFC is on the fritz and Google Pay tap-to-pay is kaput! Don't rip your hair out yet - we can fix this faster than you can say "contactless payment."
All it takes is a quick settings check or reboot to re-enable your faulty NFC. Then you'll be back to wallet-free shopping in no time.
Intrigued to know more? Read on as we delve into effortless fixes to revive your Pixel's contactless magic!
And for a stress-free Pixel experience, check out our epic refurbished Google Pixel deals from ur.co.uk. £45 of FREE accessories and 12 months of FREE insurance included!
Key Takeaways
Basic reboots, NFC settings checks, case removal and device unlocking are good starting points.
When that fails, cache clearing, software updates, even factory resets could get your NFC payments functioning again.
Read on to troubleshoot your Google Pay app, fix your Pixel's faulty NFC, and make contactless magic happen again!
Power Cycling: The Reboot Reset
Has your Pixel's NFC feature stopped working for contactless Google Pay transactions and tap-to-pay? Before trying anything drastic, attempt a simple reboot.
Press and hold the power button, choose Power off, wait a few seconds with the device powered down, then restart it. 
This reboot often resets connections and gets finicky features like NFC working properly again.
NFC Settings Adjustments: The First Pitstop
If a quick reboot doesn't resuscitate your faulty NFC, it's time to dive into settings. Open up the Settings app on your Pixel and search for "NFC."
First, check it is toggled on. Then, scroll down and verify NFC payment options like Google Pay are also enabled.
Tap "Payment default" while here to confirm your desired payments app is set, whether that's Google Pay, Samsung Pay or another.
Case Removal: NFC Relief
Bulky phone cases, especially those with metal parts, can interfere with NFC signals and disrupt contactless payments.
If you think your case could be hampering your Pixel's NFC, remove it and try again case-free.
Without that physical barrier, your phone may reconnect to mobile payment terminals for Google Pay tap transactions.
The NFC-Unlock Link
Security comes first with NFC based payments, so don't forget this step! You must unlock your Pixel before contactless payments can work.
Keep this in mind when troubleshooting Google Pay NFC issues. 
Wake your device, unlock the screen, then hold it near the payment terminal - this handshake authorizes the transaction.
Cache Clearing: A Fresh Start
Over time, cached junk files can accumulate and cause glitches like non-working NFC payments.
To refresh your system, go to Settings > Apps > See all apps > Google Pay and tap Clear Cache.
For a deeper cleanse, choose Clear Data instead. Wiping away this technical clutter opens the door for better NFC performance.
Software Updates: Don't Miss Out
Along with cache clearing, software updates also help strengthen connections like NFC.
Make sure your Pixel is running the latest version of Android, and any payment apps are updated too - including Google Pay, Samsung Pay, banking apps etc.
Having the newest software optimises technical ties needed for NFC tap transactions.
The Factory Reset Solution
If you've tried everything and your Pixel still won't enable NFC for mobile payments, a factory reset could be your hail mary.
This will erase all data and settings and restore your device to square one. Before resetting, backup your data.
Then go to Settings > System > Reset Options > Erase All Data. Once the reset completes, set up Google Pay again and hopefully your NFC works!
Other Random NFC Fixes to Try
Beyond the usual troubleshooting tactics, some random tricks could also resurrect your faulty NFC:
Toggle NFC off and on again via Settings or Quick Settings tile.
Toggle Airplane mode on and off to refresh connections.
Install app updates for Google Play Services, Carrier Services, Pixel Updater etc.
Remove any applied themes that could cause issues.
Check for debris like pocket lint inside the phone housing NFC coils.
Contactless Bling Awaits!
Phew, that was a marathon troubleshooting session! But stick with it, and soon your Pixel will be NFC payment ready.
Follow our tips to reboot, adjust settings, remove cases, update software and more until your Google Pay works flawlessly!
Then get ready to tap and unlock contactless convenience everywhere NFC payments are accepted. Pixel contactless magic awaits!
Before any tech fix adventure, don't forget UR.co.uk has your back! As the home of rigorously refurbished phones and tablets, we offer 12-month warranties, insurance, free accessories with all orders.
Browse our site to unlock quality, convenience and savings! Your contactless dreams are closer than you think.