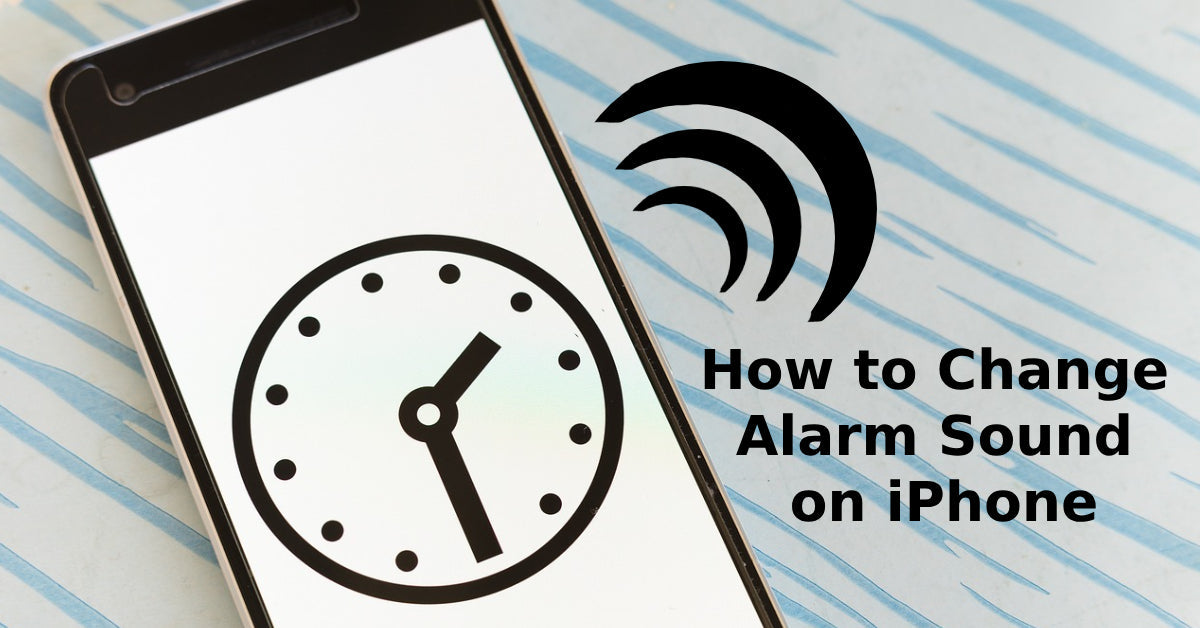 How to Change Alarm Sound on iPhone: Wake Up Your Way
Need to know how to change the alarm sound on your iPhone?
Easy peasy! Dive into your Settings, go to the Clock app, and make the swap.
But hold on—there's more to explore.
Keep reading to become a maestro of iPhone alarm tones!
But, wait! If your iPhone has seen better days, consider upgrading to a certified refurbished iPhone. Each phone comes with a 90-point check and a 12-month warranty, making buying a phone smooth sailing!
Key Takeaways
Different tones for different situations; just update beforehand!
You can have your loved one's voice as your alarm sound.
Apple GarageBand is your friend for alarm tone customisation.
The Importance of the Right Alarm Sound
The alarm sound you choose isn't just a noise; it's the first thing you hear in the morning.
A jolting tone might get you out of bed fast, but it won't put you in a good mood.
On the flip side, a calming tone might not be enough to wake you up.
Ultimately, your alarm sound has the power to set the tone—quite literally—for the day ahead.
So why stick to the default alarm tone when you have an array of options? Let's get into how you can change it.
Up-Date your iPhone
Before you dive into changing the alarm sounds, make sure your iPhone is up to date.
Head to Settings App > General > Software Update.

 
Updated software ensures you won't face any bugs or glitches during the process.
Changing Alarm Sound: A Step-by-Step Guide
Once your software is ready to go, you can change your alarm easily.
Simply, Open your Clock App and hit the Alarm Tab. Here, you can change your alarm clock and alarm sounds.

Tap Edit in the top left corner of the Clock app to edit an existing alarm.
Looking to set a new alarm altogether?
In the Clock app, tap the + symbol on the top right.

Either way, you'll get to the Edit Alarm Screen, where you have the option to edit the alarm tone by pressing the Sound button.

 
Here, you'll be presented with more alarm sound options - choose one, and you're on your way to having a custom alarm sound. Just remember to press the Save button.
Now, to prevent a nasty wake-up call, remember to change your ringtone and alert volume!
Or, if it's silence you're after, why not educate yourself on how to mute your phone with UR's simple guide?
Dig Deeper: Custom Alarm Sounds
The Tactile Wake-Up: Custom Vibration Alarm Sounds
If you want to tailor your iPhone alarm sound even more, changing your iPhone alarm's vibration pattern is a quick way to customise how you wake up.
Open the Clock app and tap the Alarm tab.
From here, you have two options: edit an existing alarm or create a new one.
Once that's sorted, head over to Sound.
If you want to focus solely on vibration and bypass any alarm sound, scroll down and select None for your ringtone.
Now, climb back up to the Vibration option.
A whole menu of default and custom vibrations awaits.
Customise Custom Sounds: Custom Alarm Clock Further.
Let's not constrain ourselves to stock sounds. Why not greet the day with a beat that has you tapping your toes?
With Apple GarageBand, available to iPhone users, you can transform any segment of your favourite song into a wake-up melody.
Access via Mac or downloading on the iPhone store.

After exporting it as a Ringtone, the track is accessible from your list of available Alarm Tones.
And, of course, you're not restricted to music. Opt for ocean waves or even a dog's howl if that's what brings you joy in the morning.
Navigate to Sound Option > Pick a Song > Music.

 
Here, you can opt for an existing recording to make your mornings uniquely yours.
Just change your alarm's volume, and Voila! You have your own custom alarm tone.
Check your Clock app now to see!
Numerous Custom Alarm Sounds
Why stick to one alarm? If you're juggling multiple roles and responsibilities, the Multiple Alarms feature can help you manage multiple wake-up calls and alarm sounds.
Create a new alarm by hitting the + symbol, fine-tune the time, and select your preferred alarm sound and vibration pattern.
Don't forget to tap Save - your new alarm is now added to the roster under the Alarm Tab within the Clock app.
Other Ways of Changing Sound on iPhone
Your iPhone, Your Rules
Also! Elevate your wake-up game by crafting your own iPhone alarm sound using Voice Memos and the GarageBand app. Here's how it rolls:
Crack open your iPhone's Voice Memos app and capture your perfect soundbite.
Go into the GarageBand app.
Give that (+) icon a tap at the top, and swipe left to land on the Audio Recorder screen - You're settings for audio magic.
Tap the three-bar icon at the top-left corner to take you in the main editing screen.
Time to import that sound gem. Tap on the Loop icon, make a beeline for the Files tab, and scroll all the way down to 'Browse items from the Files app'.
Unleash your inner DJ. Edit the audio file to your heart's content—add new sound, adjust alarm volume, or create a new vibration pattern.
Satisfied? Tap the downward arrow and choose My Songs. Your custom alarm tone is saved in the GarageBand Recents folder.
Ready to share? Select Share, and opt for the Ringtone format.
Rename the file
Hit Export, and once it's out in the world, acknowledge the pop-up window with an Ok.
Go iPhone alarm settings and set your custom ringtone as your new alarm sound.
And boom, No more default alarm tones or predefined sounds.
Welcome to wake-up great with your new custom alarm sound.
How to Change Alarm Sound on iPhone - Final Thoughts
Switching up your alarm sound is more than just a fiddle in the settings; it's a step towards a more personalised, satisfying experience with your iPhone.
From making mornings musical to injecting novelty into notifications, these changes can spruce up your interaction with your device.
And let's be honest, it's about time we made our tech work for us, not the other way around.
When you choose a refurbished iPhone from, you're getting a device that's not just high-quality, but also comes with perks like device insurance and sustainability—we plant a tree for every purchase, folks!
So go ahead, make those alarms sing, buzz, or howl. Just make sure they echo the uniqueness that is you.