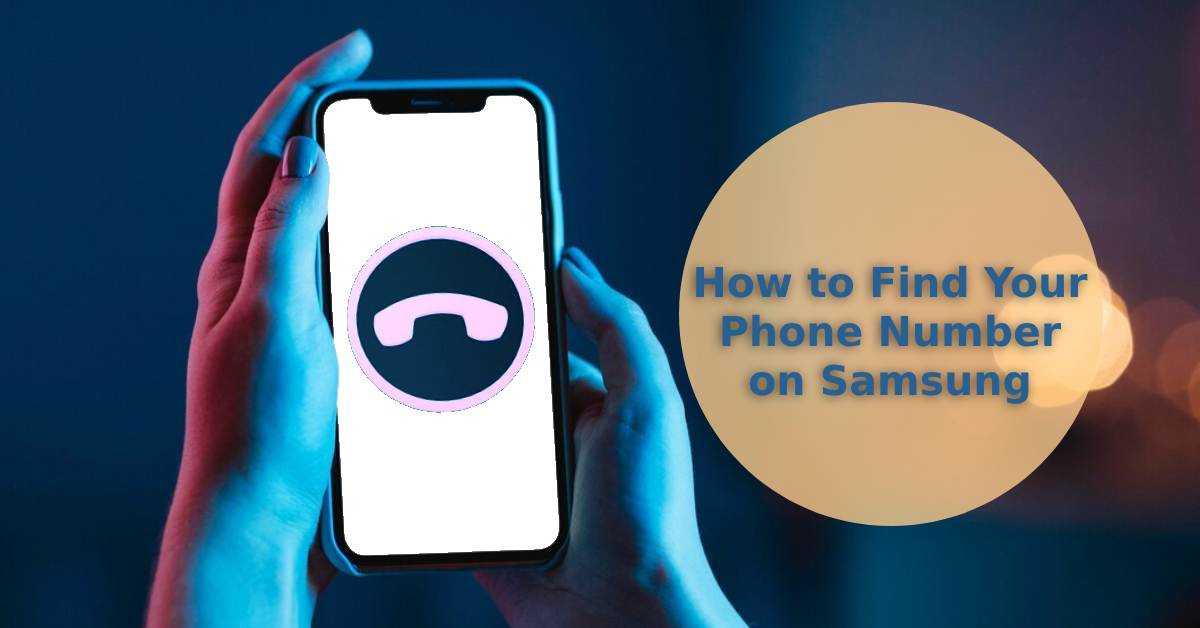 How to Find Your Phone Number on Samsung: Don't Know It? Now You Will!
Have you ever landed in a situation where you urgently needed your own phone number but drew a blank?
Maybe you're setting up a new account, or perhaps you just switched to a sleek Samsung and need to know the number fast.
Fret not; we've got you covered.
This article will guide you through various methods to find your phone number on a Samsung device.
Are you also in the market for a new phone? Check out our range of refurbished Galaxy devices, including refurbished Samsung Galaxy Fold4 5G, refurbished Samsung Galaxy A71, and refurbished Samsung Galaxy Note 20 Ultra 5G. Your perfect match is just a click away!
Key Takeaways
The settings menu is your first stop to find your phone number.
Your network provider app can offer another way to locate your details.
If all else fails, use a USSD code!
Why Knowing Your Samsung Number Matters
In the age of saved contacts and auto-fill, it's easy to overlook your own phone number.
But, at the end of the day—knowing your number has benefits that go beyond the screen of your Samsung device.
For instance, you might need it for two-factor authentication, a security measure we all can't ignore these days.
Or filling out those spur-of-the-moment forms at offices or clinics.
No matter the reason, knowing how to find your phone number on your Samsung isn't just convenient; it's essential for smooth sailing in a mobile-centric world.
Digging into the Settings App for Your Number
The Settings App: it's the control room of your Samsung smartphone.
You can tweak and tune your device here, but did you know it's also the go-to place to find your phone number?
Yes, it's as straightforward as a walk in the park, and here's how you find it:
Enter Into Settings: Open Settings from your home screen or apps list.




Find "About Phone": Scroll and tap on "About Phone" or sometimes just "Phone" based on your software version.



Voila! Your phone number should be displayed under the "Status" or "SIM card status" section.
This method is straightforward yet often overlooked.
And let's not forget, your software version doesn't generally affect this method either.
Whether you've got the latest model or an older Samsung device, your number's just a few taps away.
Do you want more useful hints and tips? Don't forget to read our detailed guide on why does my Samsung phone keep turning off and how to crop a video on Samsung for more information.
Searching For Your Phone Number via Contact App
Do you prefer something different? Maybe you're on the Contact app already and need quick access to your phone number without exploring your settings.
Either way, think of this nifty little feature as an overlooked accessory to find your number in a pinch.
Here's how to find your hidden gem:
Open the Contact App: Boot up the Contact app from your home screen.




Find Your Name: See your name at the top of the screen? Give that a good tap.



All done! Your phone number should be staring back at you, alongside other contact information.
Network Provider App
Your mobile network provider probably has a spiffy app where you can monitor data usage, pay bills, and—you guessed it—find your phone number.
This makes it perfect for individuals who want to find their number whilst checking that ever-important phone information.
These apps will have a profile or account section, usually located under terms like "My Account," "User Details," or something in that vein, where you can find your assigned number in seconds.
Note: How you find your phone number on these phone apps changes depending on your provider, so it's best to speak to them beforehand for more information.
Find Your Phone Number via USSD Codes
Have you ever heard of USSD codes?
Think of a USSD code as your magical shortcut to finding all of your important mobile information, including your phone number.
A quick dial of a specific string of numbers and symbols, and it's unlocked.
Open Phone App: To pull this off, open your phone's dialler—yes, the same screen where you'd punch in a number to make a call.



Now, type in the USSD code specific to your network provider and hit the dial button - your USSD Code will instantly displays your phone number on the screen.
It's like magic, but with numbers.
Final Thoughts
In a world where we're all juggling a million things, it's easy to forget even simple stuff like your own phone number.
Samsung's got your back, though—with multiple routes to find that elusive number.
Be it through your settings app, a nifty USSD code, or a network provider app, the mystery can always be solved.
And, if you're thinking of upgrading or simply curious, remember that UR.co.uk's collection of refurbished Samsung Galaxy phones comes with a 90-point phone check and a 1-year warranty, all for your peace of mind.
Happy dialling!