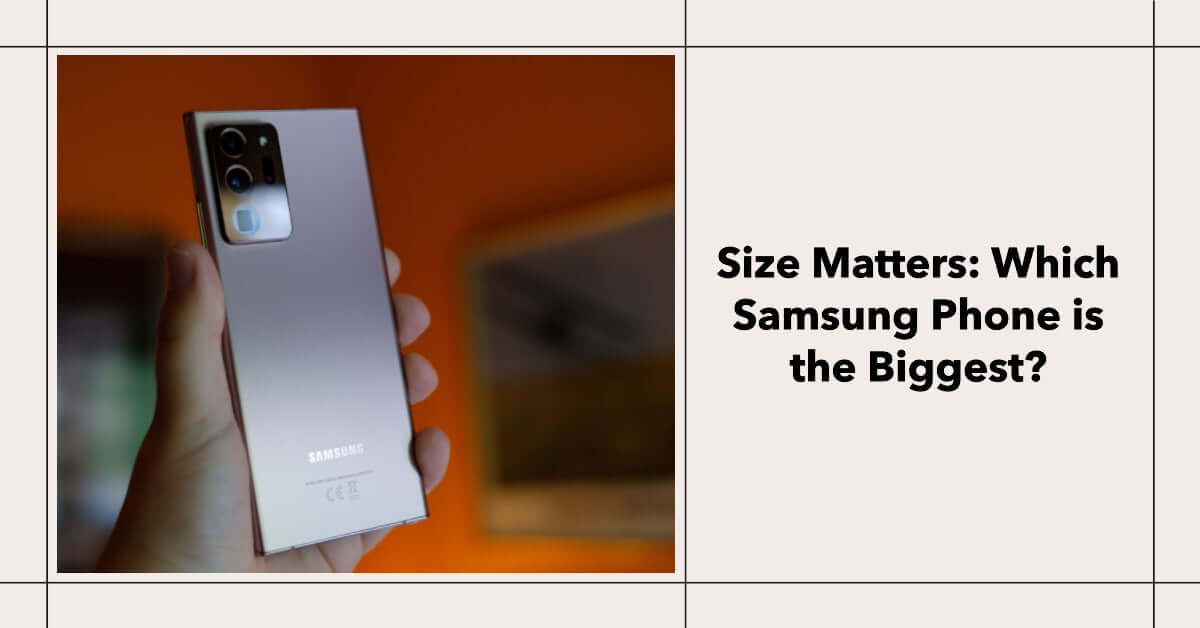 Which Samsung Phone is the Biggest? - Large-Screen Galaxy Models 2023
Samsung Phone Screen Sizes: From Small to Large
The Contenders: A Display Size Comparison
The Galaxy S22 Ultra: A Goliath in Your Hands
The Galaxy Note 20 Ultra: A Big-Screen Marvel
The Galaxy S21 Ultra: Big Screen, Bigger Possibilities
The Galaxy A71: The Largest of the A Series
Galaxy Z Fold3: Unfold Limitless Possibilities
What Makes a 'Big' Phone?
Is Bigger Always Better?
And the Winner Is...
The Best of Both Worlds: Large Phones with Impressive Features
A Size for Every Preference
Frequently Asked Questions (FAQ)
Are large-screen phones more durable than smaller ones?
What are some good apps for big-screen phones?
Can a bigger screen drain my phone's battery faster?
Are bigger screens always better?